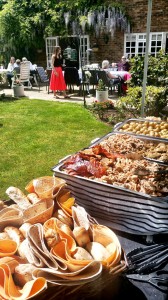 We have been providing superior hog roast catering services all over the county of Dorset for nearly 3 decades and we know the area like the back of our hand. Cooking in Dorset has always been a pleasure for the Hog Roast Dorset team, as there are so many wonderful locations and stunning views to choose from. Because we can prepare all of our menus in any location, we can provide our diners with the best of both worlds- restaurant-standard food in their dream spot, without being restricted by any logistical problems other catering companies may face. Here at Hog Roast Dorset, we can give you the food you want, in the location you want, with no restrictions.
Our Friendly Team and Professional Equipment
This level of flexibility would not be possible if we didn't have a great catering team and top of the range cooking equipment. Working for Hog Roast Dorset is no ordinary catering job and each member of our team is carefully selected not only for their culinary skills, but also for their ability to adapt quickly to different environments without it affecting their performance. In turn, our hog roast machines are just as flexible, with one machine having the capacity to provide meat for up to 300 people on its own. They are also designed to be easily transported anywhere and depending on the location of your event and size if your party, we will select the most suitable machines for your requirements from our impressive range.
The Traditional Cooking Method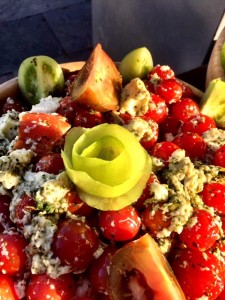 Hog roasting is as far as we're concerned, is by far the best way of cooking meat, as the slow-roasting method brings out the meat's natural flavour and creates an unrivalled level of succulence. This isn't just true of our pork either-we can cook beef, chicken or lamb for example, using the same method, with equally great results. Whatever menu you have chosen from our extensive range, we always prepare everything from scratch at your venue, even if we are providing a complex menu with several courses and canapes. Every single dish is prepared with the upmost care and attention, using the best locally-sourced ingredients, to create a stunning meal for your special day.
So why not give us a call today and hear so much more about us and what we can offer to your event!