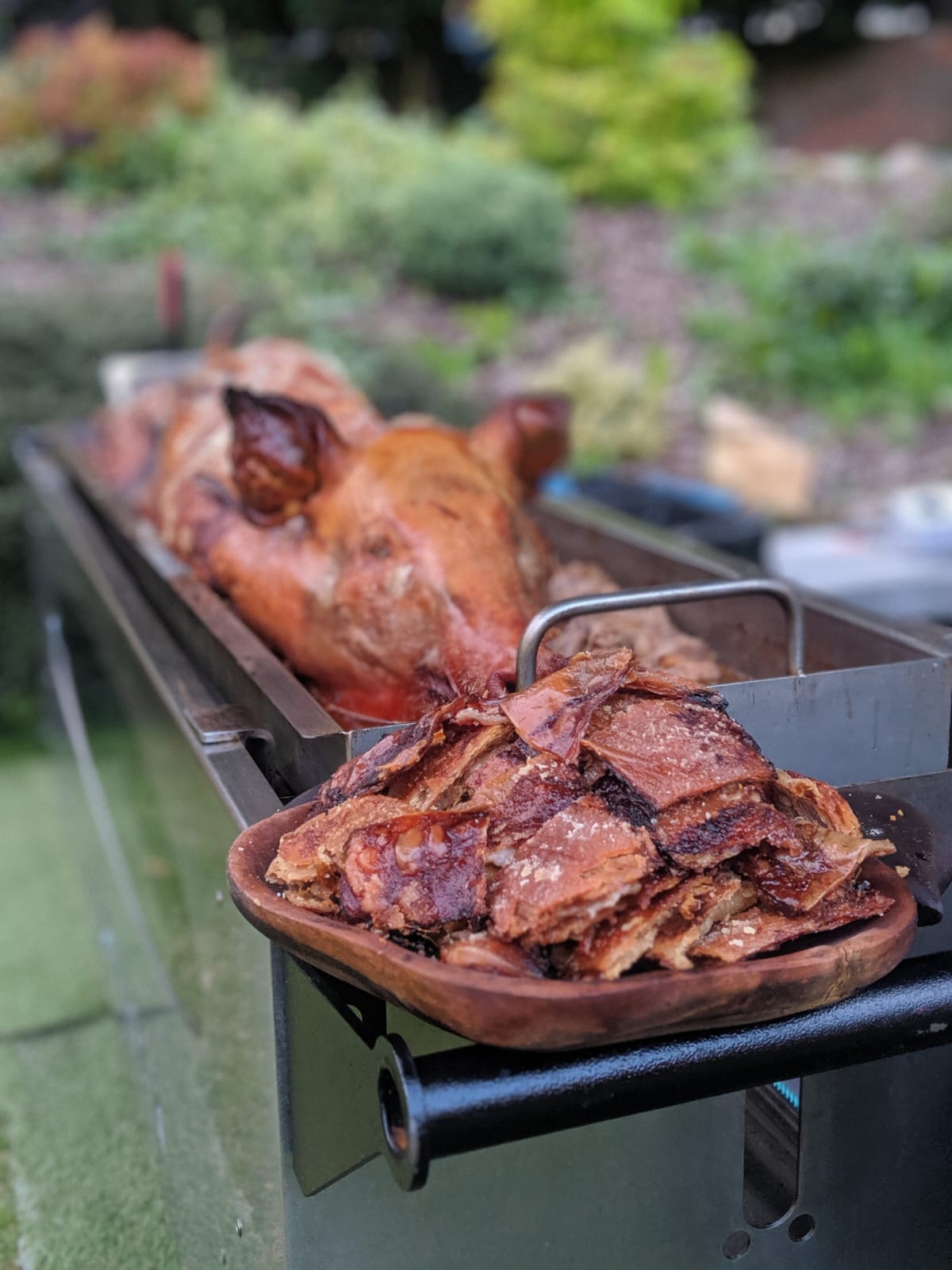 The jewel of the South Coast, Bournemouth is nestled along a vast and impressive coastline and Hog Roast Bournemouth are the jewel in your crown for the most incredible hog roast catering packages in this remarkable Victorian spa town. With its panoramic views of the sea and golden sandy beaches you couldn't ask for a better location. Be it an outdoor or indoor setting you require, we can cater for both and provide you with the food you want with no restrictions. Our passionate team here at Hog Roast Bournemouth have the expertise and scope to make your event a truly memorable dining experience.
All our menus from our Classic Hog Roast Menu to our Fine Dining Menu are expertly planned and are prepared using the highest quality locally sourced ingredients and the finest free-range meats. Every hog roast event we cater for and it's not just pork! be it beef, chicken or lamb, are all cooked by our highly skilled staff in the traditional method of slow-roasting, this method is proven in bringing out the meats natural flavour which ensures each mouthful is incredibly aromatic and succulent, guaranteed to satisfy all your guests. What could be better than seeing your hog roast being prepared and skilfully carved in front of you! Whatever menu you have chosen for your event, you can rest assured that every dish is meticulously prepared from scratch at your venue by our talented chefs, delivering you and your guests creative, innovative and stunning restaurant quality food. Our menus also include options for vegans and vegetarians along with gluten-free options also.
The Main Event
The Hog Roast Bournemouth team have nearly 3 decades of experience and will create a day to remember for you and your guests. Catering for private parties, weddings and corporate events, so whatever the occasion, whatever the budget we have got you covered! With our expertise we can comfortably cater for your event in any setting, we don't require any on-site facilities and our friendly, professional catering team will ensure throughout the day that you and your guests have an unbeatable hog roast experience. For more information, please feel free to contact us for an informal chat.