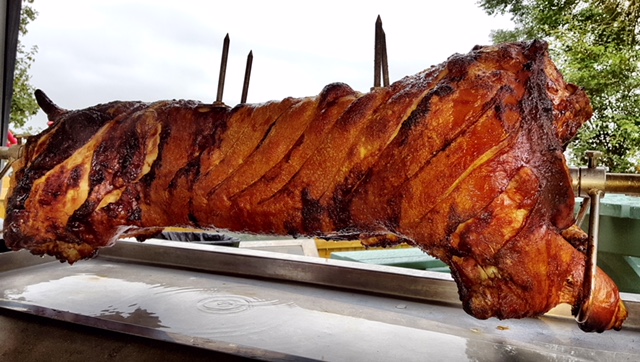 Hog Roast Christchurch is proud to deliver our fine-meat and slow-roasting catering services to the excellent community of Christchurch. We provide catering for any and all events, big or small and at any budget, so be sure to give us a call now to bring the fine-taste of Hog Roast Christchurch to your weddings, parties, corporate functions, celebrations and so on – you name it and we'll be there with our high-quality meats that will have everyone salivating at the mouth-wateringly delicious taste and smell. Hog Roast Christchurch specialises in, as you might have guessed, our slow-cooked hog roast that we prepare and cook fresh on the day of your event. Our cooking is an event in itself with the spectacle of our mobile spit roast, and we're confident the taste matches too! We are also very particular in ensuring that all our meat is the finest available, and we also carefully source locally since we believe in know and understanding where your food has come from.
With quality like this you cannot afford to miss out on our excellent service. Quality is in the name of everything we do, from our expert team to our top of the range meats – we always strive for ever increasing standards. But luckily for you, that extra quality does not come with the price-tag to match, since we always work to your budget and ensure our premium service is affordable. Quite simply we just don't want anyone to miss out on Hog Roast Christchurch!
An Extensive Menu Of Quality Foods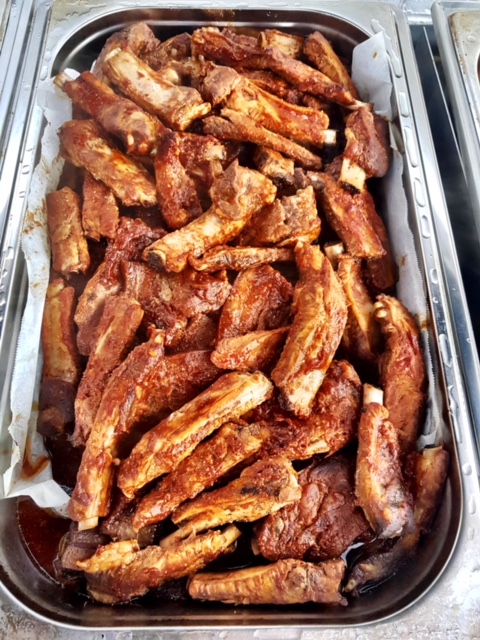 The team here are an extremely friendly and fun bunch that are devoted to bringing you whatever you need for your day. Our hog roast is a fan favourite that we will always recommend, but we also offer many other flexible options including vegan, vegetarian, and gluten-free options. Our extensive buffet range and set course menus will always meet the highest standards already set by our famous hog roast, and every dish is assured to go down a treat. We have recommended menu options but our team are always more than happy to work with you personally to find the right foods for you.
We know you're convinced, so the only thing left to do is call us today and get your hands on our excellent catered food!