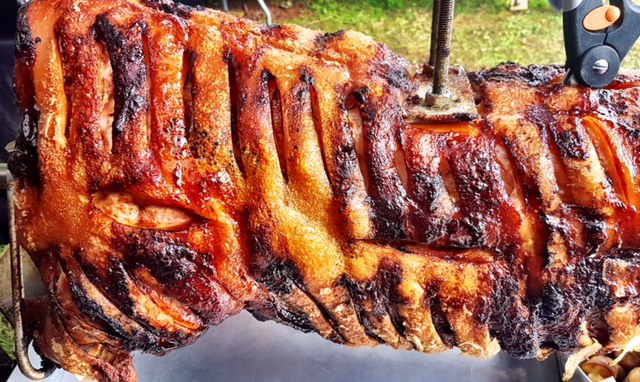 Ferndown is a modern Dorset town that is surrounded by ancient woodlands, and if you enjoy this blend of the old and the new and would like to create the same kind of ambiance of an upcoming event, the Hog Roast Ferndown team can provide you with the perfect balance you are looking for, whatever the occasion. We are the number one hog roast catering specialists in the area, and we have achieved a great deal of success in our field through our ability to combine an age-old cooking method with the most modern mobile catering menus in order to create unique catering solutions for any event in Ferndown. We are able to do this because we utilise a very traditional cooking method to prepare our meat whilst using the most advanced hog roast equipment available to achieve fantastic results. Our equipment is capable of being transported to and operated in a wide range of outdoor and indoor environments, and our highly experienced catering team are just as adaptable.
Although we primarily specialise in slow roasted pork, we are also able to produce a varied array of lots of other polished and professional dishes too.
Catering Packages For All Events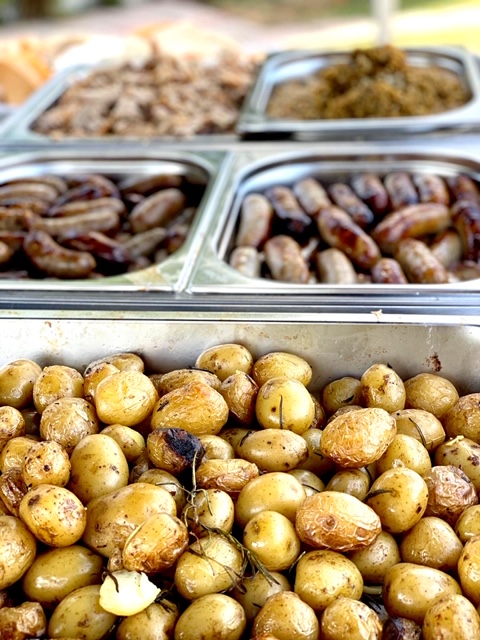 As you will see from our menus section, the Hog Roast Ferndown team offer distinct catering packages for lots of different types of events in Fernwood, including weddings, private parties, corporate entertaining and festive parties. Our menus may differ in style and content, but they all include lots of mouth-watering dishes that will be freshly made at your venue on the day of your event using carefully selected local produce and the highest calibre of free-range meat. We offer everything from alternative meats and barbecue style dishes, to meat and dairy-free options, family-friendly buffets and 3 course meals with a canape welcome reception and full table service. Whatever the occasion, we will have an appealing menu that will fulfil all of your requirements and meet the needs of your guests.
The Hog Roast Ferndown can offer you the ambiance, quality of food and attention to detail that you deserve for your special day, as well as the finest illustration of modern hog roast catering in this part of Dorset.