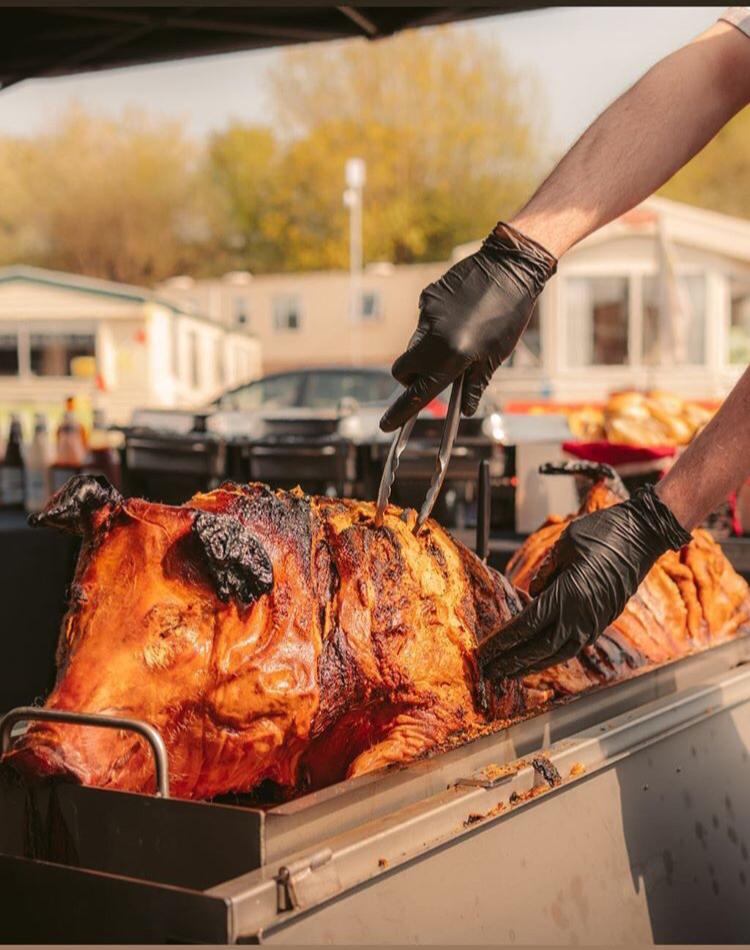 Are you looking for an impressive hog roast catering experience of an event you are planning in Gillingham? If you would love to sample generous portions of the best slow roasted pork in north Dorset, you will find exactly that right here at Hog Roast Gillingham. We are the leading hog roast company in the area, and we showcase the finest free-range pork, which is always artfully prepared by our specialists chefs on-site. Our hog roasts are a brilliant catering option for so many different types of events in Gillingham from large outdoor gatherings that require food for a lot of people, to cosier indoor parties and special occasions. Thanks to the innovative way we have blended an age-old cooking technique with our own unique modern menus, we have truly made hog roast catering fit for any occasion in Gillingham. Our offer fully flexible catering packages and varied dishes that are ideally suited to any style or theme of event in Gillingham including weddings, private parties, festive celebrations and corporate dining.
Hog Roast Gillingham's Number 1 Catering Choice
There is nothing generic about Hog Roast Gillingham's menus – all of our food is compromised of the best locally sourced produce and we offer inventive dishes that will fulfil to a broad range of requirements. Our superior hog roasts are always the main focal point for our diners at events we cater for, but we don't believe in leaving anyone out when it comes to our approach to mobile catering. We put just as much love and effort into creating an abundance of other dishes too, such as different meat options and vegetarian and vegan alternatives. We also offer more formal 3 course meals along with canapes and table service, if this would be more suitable for the style of your event. We are committed to making all of our dishes from scratch on-site and we are never phased by the type of venues we are asked to cater in.
If you hire the Hog Roast Gillingham team to cater for your event, you will definitely be in safe hands. Our extensive experience and event catering expertise will ensure that all of your guests have a brilliant time and above all, a fabulous freshly made meal.