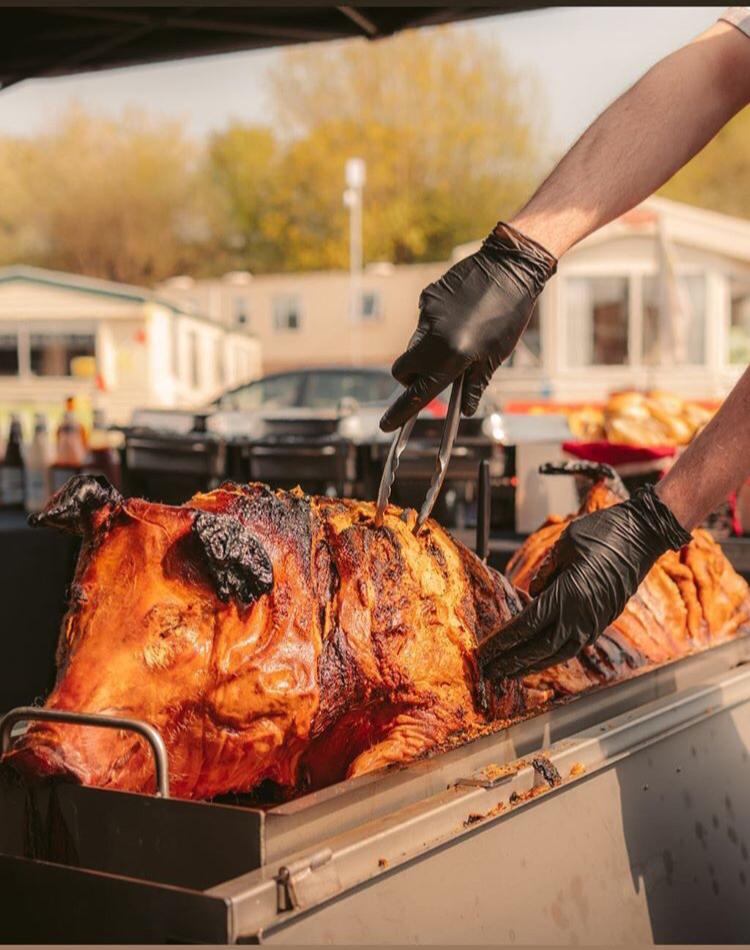 The ancient sea port of Poole overlooks one of the largest natural harbours in the world. The harbour has served as a sanctuary from stormy weather for centuries and has changed very little since pirates and smugglers sailed these waters! In recent years the port area has become one of the most popular yachting havens in the country, with a working waterfront catering for both commercial and leisure craft. The harbour area is also a haven for water sports, boat trips and fishing trips. So, after an adventurous day at sea what could be better than to enjoy a sumptuous dining experience brought to you by our Hog Roast Poole team.
Whatever the occasion, be it a wedding, private party, corporate hospitality our friendly hog roast team are available to cater for your event and deliver you and your guests a truly memorable occasion. Our skilful team have a wealth of expertise spanning over three decades and we pride ourselves on being leaders in providing superior hog roast catering. We offer an extensive range of menus to suit all tastes and budgets, vegan, vegetarian and gluten-free options are also available and Hog Roast Poole source all our produce locally, and ensure all our meats are of the highest free-range quality. Our chefs use the traditional method of slow roasting, which is by far the best way of cooking our superb meats to encapsulate the natural flavour and incredible succulence!
On the day, your professional friendly team will prepare and cook your chosen menu from scratch, so you and your guests can revel in the delight of both seeing and smelling your delicious hog roast being cooked and expertly carved for you!
Location, Location, Location
Poole is stylish and cosmopolitan and Hog Roast Poole will cater for your event in any location of this beautiful Dorset town with the food you want and with no restrictions, be it an outdoor or indoor event we don't require any specialist on-site facilities to create your day, you simply choose your location for your event and our hog roast team will deliver you stunning restaurant standard food in your ideal spot. So whatever the event you want to host, please contact our friendly team for an informal no obligation chat to discuss your options.