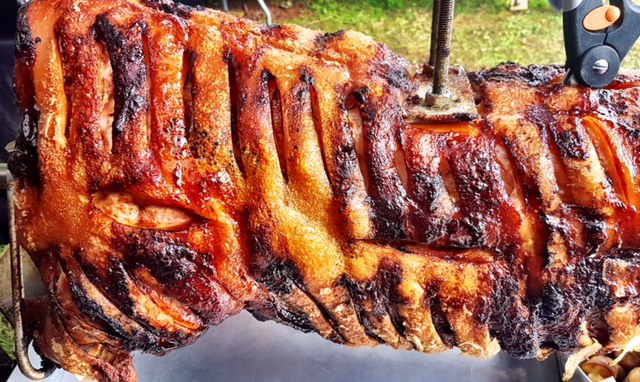 One of Puddletown's charms is that it beautifully blends Dorset's past with the present. Similarly, Hog Roast Puddletown has taken the ancient tradition of spit-roasting meat and adapted it to the modern era with our fantastic menus. If you have an upcoming celebration and need a tasty feast, our expert chefs will not disappoint.
Though we specialise in slow-roasted pork with sweet homemade applesauce and crispy crackling, we can roast any meat you desire. Our menu offers variety while also catering to all, so if you have any non-meat-eating guests at your party, we will create a fabulous vegetarian option for them too. Everyone dines on a memorable meal when Hog Roast Puddletown cooks at your event.
We provide our services to any style of party – weddings, fetes, corporate functions, birthday celebrations. With many years of experience, we can handle a guest list of any size too. So, whether you need to feed 50 or 500, we know how much food you'll need so that everyone is full and satisfied. We also will take care of the finer details like providing crockery and ensuring we have enough disposable napkins.
Expect Only The Best Quality From Hog Roast Puddletown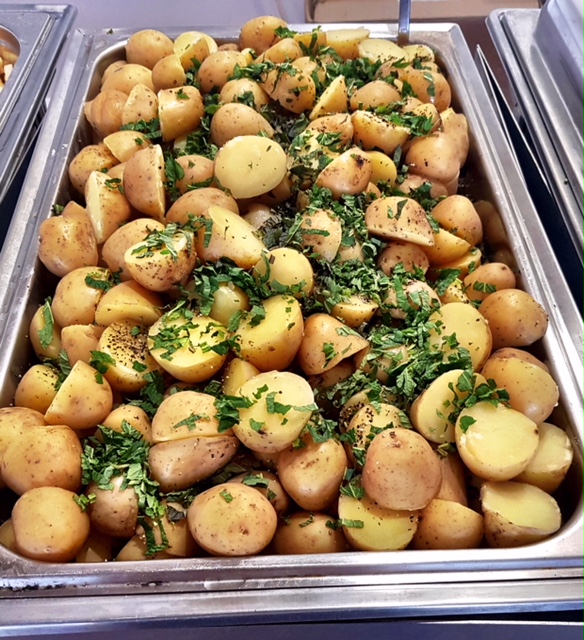 Hog Roast Puddletown knows the value of pairing our talented chefs with the right tools. That's why we only use top of the range spit roasting machines. By slowly cooking the meat, it retains its moisture to create a mouthwatering, juicy main.
We also have a fabulous serving team should your event be on the formal side or you simply wish for your guests to not have to queue for their food. Our servers are professional and discreet, so all you need to do is sit back, relax, and enjoy each other's company while feasting on a fantastic roast.
The minute your party starts, the appetising aromas and sizzling sights coming from the spit greet your guests. Not only do we cook everything fresh on the day of your event, but all of our ingredients are locally sourced and selected for their high quality. The result? Every single bite you eat will burst with flavour.
Are you hungry to learn more about our delicious menu and the extra services we provide? Give us a call or drop us an email today.