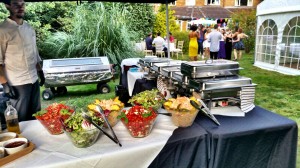 Shaftesbury is a characterful market town with a rich history and beautiful views of the Blackmore Vale, which can be best enjoyed by venturing up the town's iconic Gold Hill. This is a lovely part of Dorset to be in and whether you are fortunate enough to live here or you are on holiday in the area, it is a great spot for enjoying a get together with your family and friends. If you are throwing a party or planning a special occasion such as your wedding reception, you are bound to be wondering what the best catering option is for your event. Do you want something out of the ordinary for your big day, with fantastic food that is prepared at your venue before your eyes? This is what the Hog Roast Shaftesbury can offer you. We are delighted that we are deemed to be the best hog roast company in this part of Dorset, and it is a reputation that we have definitely earned. We provide the most beautifully cooked pork in Shaftesbury for all manner of interesting events and celebrations, along with an impressive range of contemporary menus that offer more than enough choice to appeal to all of your guests.
Trust The Hog Roasting Experts At Hog Roast Shaftesbury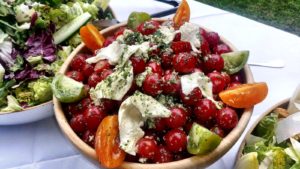 Whilst our beloved hog roasts are our primary offering for event catering, it isn't just the quality of our delicately cooked free-range pork that has led us to become an increasingly prevalent mobile catering choice for so many events in Shaftesbury. The Hog Roast Shaftesbury team have added our own unique style to this classic method of cooking meat and combined it with our own varied and inventive catering packages. We are also dedicated to preparing all of our food on-site whether we are catering for a large outdoor gathering or a more intimate indoor celebration, and we are incredibly discerning about the quality of our ingredients, which are always sourced from the best local producers.
If you want the wow factor for your event, and a specialist catering team who can give you the tastiest hog roasts in Shaftesbury in addition to a diverse freshly made menu, the Hog Roast Shaftesbury team are ready, willing and able to make all of your event catering wishes come true!