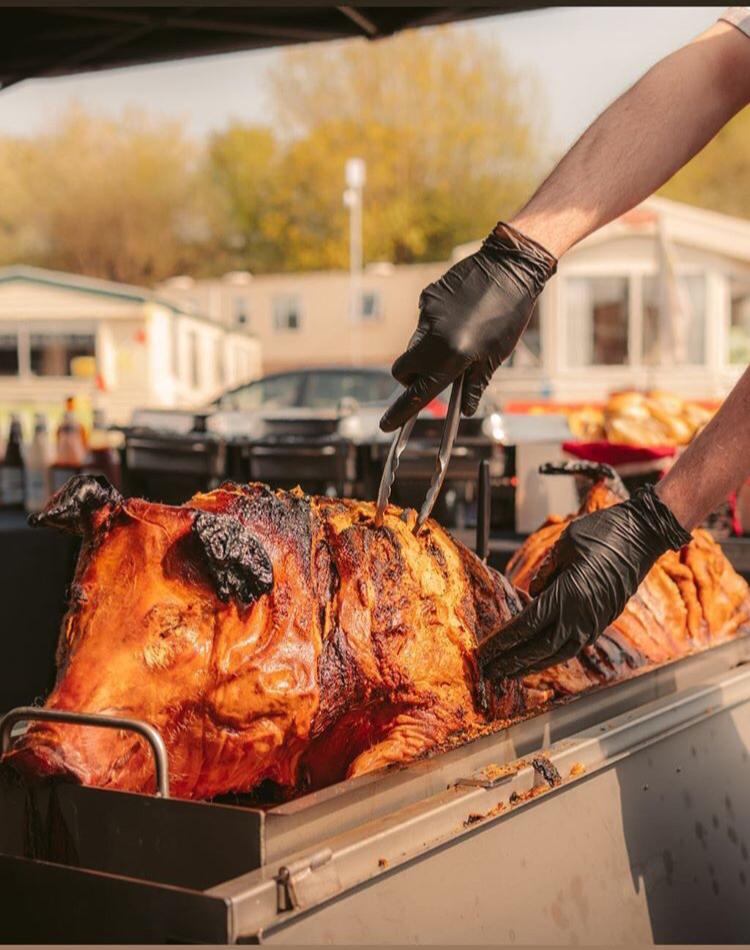 If you are looking for a mobile catering company who can provide you with a menu that is teeming with the same level of unbeatable locally produced ingredients that you would find at Verwood's weekly country market, the Hog Roast Verwood team are it! From our free-range meat to our fruit and vegetables, dairy products and baked goods, we are incredibly diligent in the selection of all of our ingredients. With pork of such great quality as our starting point, we make sure every hog roast we prepare is treated with the same high level of care and attention. Our patient slow cooking process brings out the best in our pork in both flavour and texture and after it has been roasting slowly for a number of hours, it simply melts in the mouth. Our hog roasts are perfect for events that showcase the lovely local produce available in Verwood, but thanks to our dexterous team and inventive menus, we are an equally appropriate catering choice for more formal occasions, wedding receptions and private parties too.
Traditional Cooking Methods Becoming The Modern Choice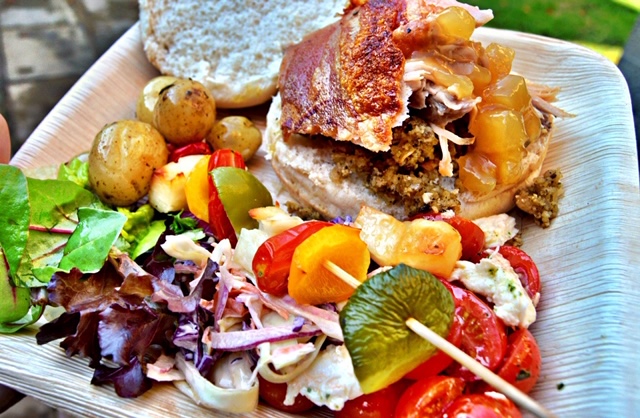 Whether you want your event to have a rustic vibe or a touch of finesse, the Hog Roast Verwood team have the versatility to provide you with your ideal menu and style of service for your day. We provide alternative meats, as well as exciting vegetarian and vegan dishes alongside our mouth-watering hog roasts. Whilst your choice of meat is cooking, we will be busy preparing the rest of your dishes on-site, and we are able to do so regardless of the style of your venue in both outdoor and indoor locations in Verwood. We will follow all of your requirements to the letter and make any necessary adjustments to your menu if you have guests with certain dietary needs for example. We offer both buffets and more traditional 3 course meals with table service provided by our events team, depending on your preferences.
Our commitment to quality, our ability to freshly prepare all of our food on-site and our abundance of imaginative menus, makes the Hog Roast Verwood team a brilliant catering choice for any event in Verwood.