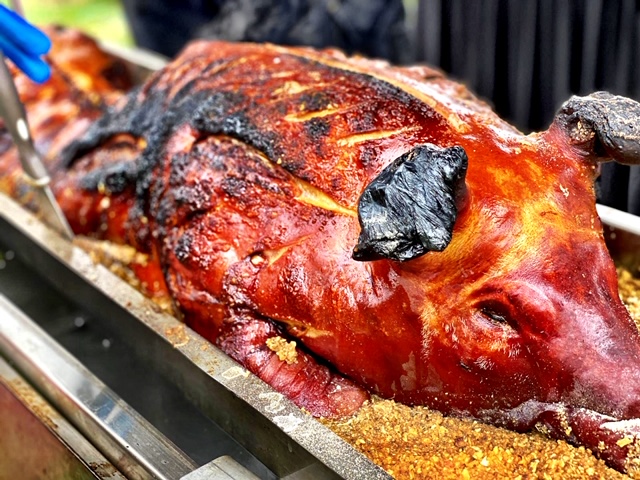 West Lulworth is a stunning area boasting some of the most dramatic geological features along the Jurassic Coast World Heritage Site. With amazing scenery and beaches with crystal clear waters, this traditional Dorset fishing village is both charming and steeped in history. Visitors from all over the world are drawn here and Hog Roast West Lulworth are renowned in the area for our premier hog roast catering services, making us the perfect choice for your next celebration or event. Our team of highly skilled and professional catering staff will bring to you and your guests a day truly to be remembered for outstanding restaurant standard food and an unforgettably enjoyable experience.
Regardless of the event we can comfortably cater for your party, wedding or corporate event in any outdoor or indoor location of your choice in West Lulworth without any logistical problems, all our top of the range cooking equipment is easily transportable and we do not require any on-site facilities. Did you know, Hog Roast West Lulworth also have hog roast machines available for hire, which are available with or without a meat of your choice so you can even go one step further and host your own family gathering or party and really show off your cooking skills!
Hog Roast West Lulworth Are Passionate about Food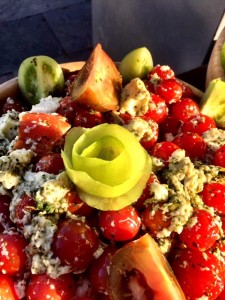 Hog Roast West Lulworth have an extremely passionate team, our chefs are continually developing innovative and on trend menus which ensures we remain the leading hog roast catering service in Dorset. All our menus offer an extensive choice and include vegan, vegetarian and gluten-free diet options, and you can rest assured that on the day of your celebration all your food is meticulously prepared from scratch. We do not compromise on quality and work with our preferred local suppliers to bring you the finest freshest produce the area has to offer and all our meats are of the highest free-range quality. Whatever the celebration – your choice of meat, pork, beef, chicken or lamb will be cooked by our chefs in the traditional slow roasting method.
We use this method as it is by far the best for your meat, locking in its natural flavour and once carved it gives you the most perfect succulence and taste in every bite! To find out further information and to discuss your event, please contact our team for a no obligation and informal chat.